Shapeshift
A dynamic new work for saxophone quartet
World Premiere on January 27, 2017
---
Shapeshift, by Mario Godoy
Shapeshift is a new work for saxophone quartet in three movements. We commissioned the work in 2015 with a grant from the San Francisco Friends of Chamber Music Musical Grant Program. Over the course of 2016, Einsteinium Quartet collaborated with Mario Godoy to develop an exciting, contemporary piece which makes full use of the saxophone's timbral and textural range.
Shapeshift casts the timbral and rhythmic texture of the saxophone quartet as a musical shape that changes and evolves over time. These changes can be gradual and easily distinguishable, or sudden and unexpected. The first movement is characterized by a series of oscillating sixteenth notes that weave in and out of each other creating harmonic blocks of sound. The textures in this movement grow in density, become more sporadic, and eventually fall apart, devolving into something different, but not unrecognizable, only to collect itself once again and find its new shape. The second movement plays with the idea of reflections, viewing a subject from new angles, and even multiple angles at once, as if placing the changing shape in a hall of mirrors. The final movement is much more rhythmic in nature and imagines the shape as a figure in constant motion. As it travels, it warps, stretches, and fragments creating new sounds and rhythmic characteristics. The pulse is in constant flux as the figure navigates its metamorphosis. - Mario Godoy
---
Mario Godoy, Composer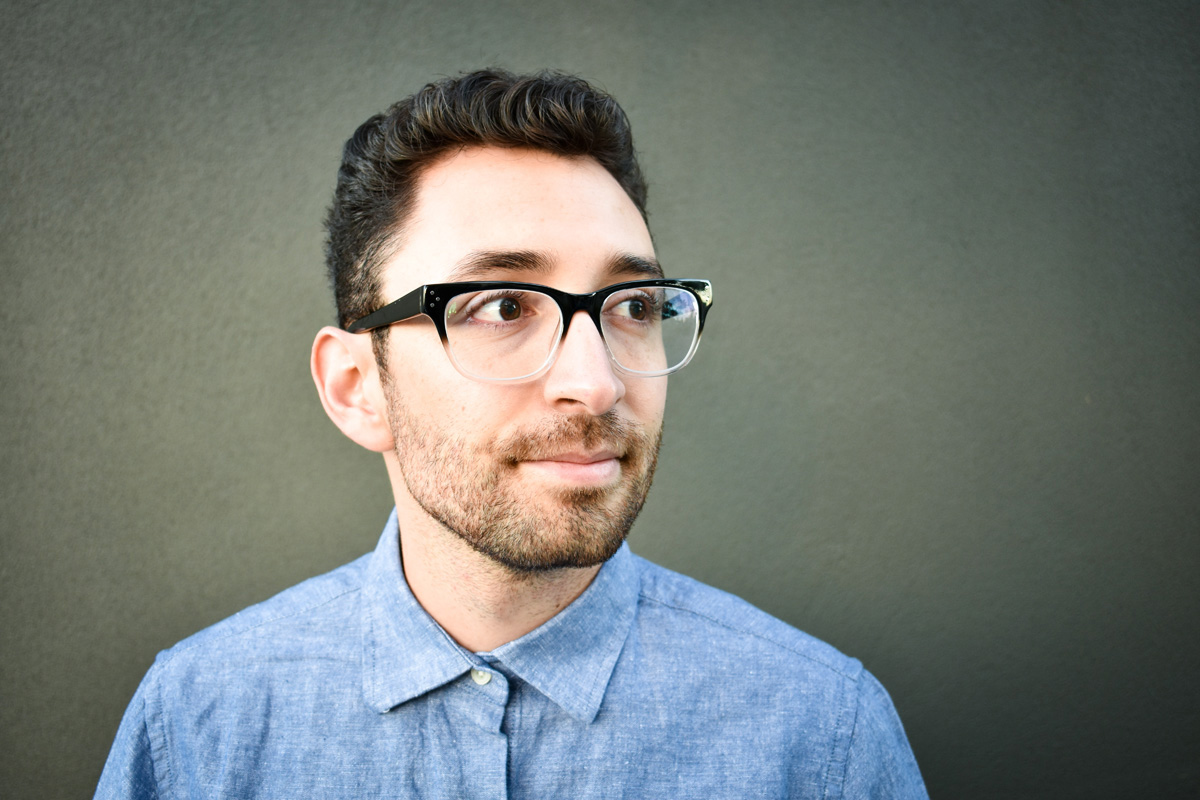 Mario Godoy (b.1988 Riverside, CA) holds a Master of Music degree in Composition from the San Francisco Conservatory of Music where he studied under David Garner. He also holds a Bachelor of Music Degree in Saxophone Performance from the University of Redlands where he studied saxophone with Dr. Eddie Smith and composition with Dr. Anthony Suter. He has written pieces for solo instruments, numerous chamber groups, wind ensemble, works for instruments with electronics, fixed media electronic music, as well as music for video games and media. Groups he has worked with include Friction Quartet, Mobius Trio, The Living Earth Show, and the Del Sol String Quartet among many others. He currently resides in Oakland, CA and teaches private and group lessons throughout the Bay Area.